If you've been around awhile, you probably remember when listening to music on your radio was a pleasurable experience. I go way back to the days of transistor radios when AM Radio was cool. There was a good mix of Top 40 Music with many interesting personalities on the air. Then came FM Radio with better fidelity, deep album cuts, and temporarily fewer commercials. FM eventually got taken over by a bunch of money grabbing bean counters who were indifferent to their audiences. Video didn't kill the Radio Star with MTV any more than TV killed off the Movies, it was an inside job from within the industry. 


Today even nostalgia ain't what it used to be because of limited playlists even on the Oldies Stations which should have selections of tens of thousands of songs. Unlimited obnoxious commercial blocks render both the AM and FM band unlistenable with few exceptions. Fortunately a PC with a Hard Drive connection to an A/V Receiver with Surround Sound is a perfect fix for that.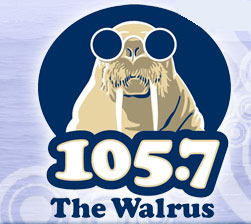 THE FIRECRACKER FIFTEEN PLUS ONE TALKER
http://www.absoluteradio.co.uk/
This is what a Commercial Station should be like. Too bad we have to go outside the USA to find it. Check out Geoff Lloyd's Hometime Show at 9 AM PST on Weekdays there. Then it's 5:00 somewhere, and that place is London.
There are four other Music Streams, plus Podcasts, and Videos.
http://www.atlanticoldies.com/
Life in the past lane on both sides of the Atlantic. Some of the songs that get played were never released or got any airplay in the USA.
http://www.thebobmorganshow.com/
A very wide selection of Oldies but Goodies 
Mostly Rock with exceptions.
Indie to Mainstream Music.
Inspired by Dr. Demento
It's not a mistake, it's Error FM. There are three Channels. I like Channel two, the Indie one a lot. Verrry, Verry, Nice!
The Greatest Hits & Near Misses of all time. Many will never ever get a spin on your local oldies station, but they should!
http://www.newnormalmusic.com/
Current Indie Music
Indie & Alternative Music
Today's Hot Songs
http://www.radiofreephoenix.com/
Freeform Radio playing lots of gems other stations won't touch including Zappa.
A variety of music, whatever is on is usually worth listening to.
An excellent selection of Eclectic Music
The title speaks for itself. Enjoy!
http://chicagosprogressivetalk.com/
One of very few Progressive Talk Formats still allowed on the AM Band in the USA.